Enroll Now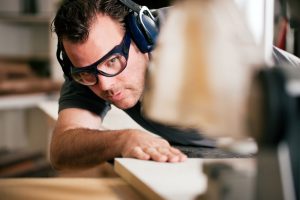 At Bridge Safety, we want to help you provide Rx safety glasses to your team quickly and efficiently. That's why we built our nationwide network of optometrists and safety eyewear providers, including Walmart Vision Center locations.
You can use your restricted cash code to buy prescription safety glasses at any Walmart Vision Center in the US. And with 95% of all Americans living within 5 miles of a Walmart store, your employees can get their glasses easily and quickly and get back to work.
In addition to the convenience of our nationwide network, all glasses purchased through the Bridge Safety program are backed by the Walmart Satisfaction Guarantee:
Lifetime cleanings and adjustments

12 month breakage replacement/repair

60-day Rx satisfaction guarantee
Scratch-Resistant Coating Included at Walmart Vision Center
Walmart also includes scratch-resistant coating on all prescription safety glasses, which can significantly increase safety compliance on the job. We know that safety compliance and consistency is the key to a safer workplace. Yet one of the most common reasons workers report not wearing provided eye equipment is because their glasses become scratched — and actually reduce visibility when they need it the most.
Experts believe 90% of work-related eye injuries could have been prevented if the workers had been wearing adequate eye protection.
Scratch-resistant coating helps protect prescription safety glasses from everyday wear and tear — which increases safety eyewear compliance.
Walmart Vision Center Eye Exam Cost
To buy prescription safety glasses at Walmart (or any other provider), customers need an up-to-date vision exam and prescription. While requirements vary by state, "up-to-date" typically means no more than 1-2 years old.
If your existing health or vision plan does not cover eye exams, you can provide exams through your Bridge account, as well. Some Walmart stores have associate OD's on staff, while others work with independent OD's in adjacent facilities. Take advantage of our pre-negotiated rates at thousands of locations across the United States.
Anywhere in the Bridge Network, a basic vision exam costs just $60. A basic exam plus contact lens fitting is $95.